Les espresso bars débarquent dans les musées londoniens. À la National Gallery ; à la Tate Modern. En haut ; en bas. Même combat. 
The National Gallery's espresso bar
Où ?  Au sous-sol du musée, à côté d'une boutique, de toilettes et d'un vestiaire.
Pourquoi y aller ? Pour ses pâtisseries Peyton and Byrne. Des petits bout de paradis à traquer absolument jusqu'à St Pancras quand on fait l'impasse sur le musée.
Petit plus : la série de dessins exposés sur les murs rouge vif du café. À savourer tout en s'empiffrant.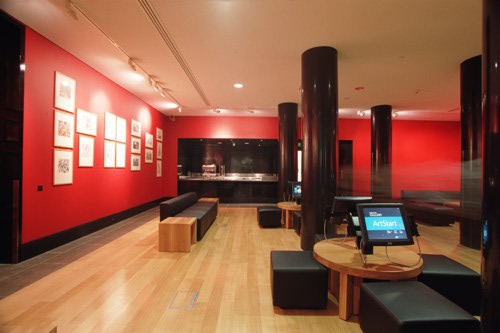 Vous avez dit désert ou dessert ?
The Tate's espresso bar
Où ? Au dernier étage musée (on the 3rd floor, en anglais ; c'est-à-dire au deuxième, en français).
Pourquoi y aller ? Ses sandwichs faits maison. "Freshly made everyday in the Tate kitchen"…
Grand plus : la vue sur la Tamise, brumeuse ou ensoleillée.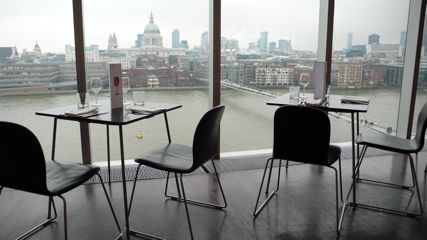 Londres par temps de pluie, rien d'étonnant
The National Gallery
Trafalgar Square, London WC2N 5DN
Ouvert tous les jours de 10h à 17h30 et le vendredi jusqu'à 20h45
The Tate Modern
Bankside, London SE1 9TG
Ouvert du lundi au jeudi de 10h à 17h30, le vendredi et le samedi de 10h à 21h30, et le dimanche de 10h à 17h30